Healthy Vending Machines
Montgomery County's largest family owned and operated vending machine and micro-market provider for Tomball, The Woodlands, Conroe, Spring, Humble, Willis, Houston, and surrounding areas….
Healthy Human Vending Machines in Conroe ISD Schools
Hometown Vending is bringing the same great products that Human Vending, Fresh Vending, and Sprout Vending offers.  Our products are all approved items meeting the Smart Snacks in Schools and Foods of Minimal Nutrional Value (FMNV) guidelines in Texas.  In fact, Whole Foods and My Fit Foods order from the same distributor. Our machines are state of the art and are wrapped with healthy artwork.  We are installing our Hometown healthy fresh vending machines into a few Conroe ISD schools late this Summer.  The fresh healthy vending machines will take credit / debit cards and will include both snacks and beverages.  Please call us today, so that we can visit with your school and upgrade your existing vending program.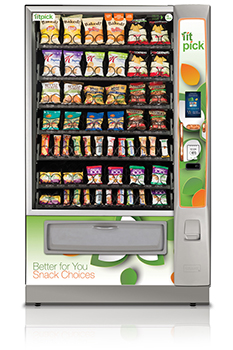 Our Promise to You!
from Roddy Arnold, President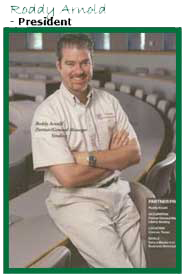 Hometown Vending has been the vending leader of fresh healthy and traditional vending company in the Conroe, Houston, and The Woodlands areas since 2005. We insist on knowledgeable 24/7 service and highly reliable modern vending equipment. Our machines rarely have a problem, but when they do we're on top of it. Our commitment to customer service is why we often say "it's not what we sell, but how we sell it that counts most with customers!" In fact, our customers are so satisfied that we rarely recommend a service agreement.
At Hometown Vending, your handshake is good enough. Best of all, Hometown Vending NEVER sells an account. Once we agree to service your location, you can expect to see us and ONLY us now and into the future. Unlike other vending firms who sell their accounts, we do business the old fashioned way by being consistent and reliable.
Thank you,
Roddy Arnold
Hometown Vending FAQS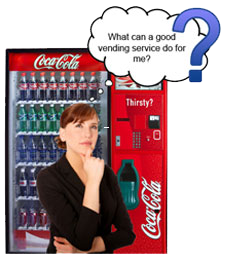 Hometown Vending has been North Houston's full-service Vending Machine Company leader since 2005.  Below is a short list of common questions when choosing a new vending company.
Is there a cost to my company for the vending equipment/service?
Hometown Vending will provide the machines and service free of charge.
How often do you come by and fill up the machines?
As often as needed. All accounts will be re-stocked a minimum of once a week.
What condition are the vending machines in?
The machines coming in will be new or near new. The machines will be in excellent condition and uniform in design.
What is the procedure if someone loses money in the machines?
Vending machines from time to time do take people's money. We can supply a refund bank for on-the-spot refunds. Our route drivers will also issue refunds and place refund envelopes on the machines.
If a machine has a problem how quickly do you respond to fix it?
Once a problem has been brought to our attention we generally respond within one to four hours. Keeping our customers happy and our vending machines stocked and functioning properly is our #1 priority.
Can we request specific products?
Of course, you can either request a specific product through our website or talk to your account representative. We want to offer the products your employees want.
Is there a contract?
Most often, Hometown Vending does not require a contract.
How long does it take for delivery/installation and what is the process?
Once you give us the go ahead to move machines in we will be ready to go within 14 days. In the event that you already have a vendor it's always nice to give them 30 days to move out. If you need the machines sooner, we will make it happen. After we agree on an installation date, it shouldn't take more than 4 hours to move the machines in and get them all set up and working.
What are your service days and hours?
We provide service 24 hours a day 7 days a week. Our trucks start very early in the morning every day and we have route technicians on call around the clock.
Top 11 Questions to Ask Your Vending Company
1. Is the vending company fully insured?
2. Does the vending company pay sales tax?
3. What is the condition of the vending equipment?
4. How are products selected for the vending machines? How do they know what the customers want?
5. Have criminal background checks been cleared on the route drivers and technicians entering your facility?
6. How often does management check machines to ensure they meet operation and cleanliness standards?
7. How long will a machine be out of service if there is a problem (hours, days, weeks)?
8. Do I have to sign a contract or service agreement?
9. Are the prices your new vending company quoted guaranteed for a period of time or are they teaser rates just to get in the door?
10. How often do the route drivers check for and remove expired products? What is the company's tolerance level for out-dated products?
11. If needed, can your vending company deliver after hours or weekends?