Pioneers of the new
health-focused
workplace
Hometown Fresh Micro Market Stores
Micro-Markets Vending in Houston, Conroe, and The Woodlands
Easy as one, two, three…
Pre-load your account with an amount of your choosing – cash or debit/credit accepted.
Select your item from Hometown Micro Market racks and coolers
Scan item, login with a user name and password or finger scan at the self checkout kiosk and go!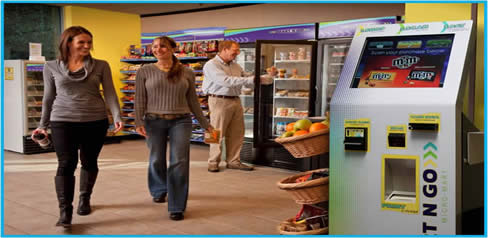 Frequently Ask Questions
Hometown Fresh Markets is an alternative to traditional style vending machines.
There are many questions associated with micro-markets.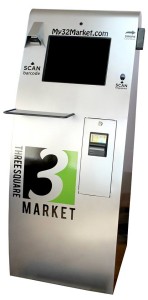 Is there a cost to businesses that would like to offer employees a micro-market?
No, you and your staff only pay for the product purchased from the self checkout kiosk.
What size business or staff member count is required?
We require a minimum of 150 employees that have daily access to the Hometown Fresh Market.
What about theft?
Our system includes a camera monitoring system to deter theft.  The client is not responsible for theft.
What about other areas of a building that need snacks and beverages?
We can install some of our traditional vending machines to accommodate other areas of need.
What forms of payment are accepted?
The Hometown Fresh Micro Market system accepts cash, debit / credit, and payments handled by HR.
Benefits
The Hometown Market attracts and retains the best employees, tenants and visitors while eliminating the operating expenses and subsidies of a cafeteria. Improve job satisfaction while also promoting health and wellness. It's time to reap the rewards of a first class micro market program with The Hometown Market.