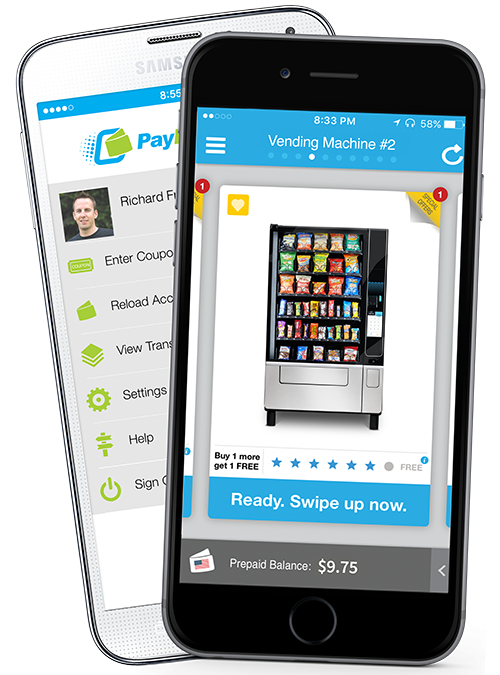 Socially Distant Vending Machine Payments Available with PayRange
Hometown Vending is now installing PayRange cashless credit card app devices on most of our vending machines. In fact, many of our machines will offer both Payrange and a standard card reader.  Due to Covid 19, socially distant vending machine payments are as important as ever.  Hometown Vending delivers more options to keep you safe.  PayRange is an app based payment platform that allows you make a purchase without using your credit card.  You can use a credit/Debit card, Apple pay, Google pay, ACH from bank account, and more to reload your PayRange account and use at any one of our Pay Range capable Hometown Vending machines.  Forget your wallet, no longer an issue with the Pay Range app.  Covid-19 has certainly taken its toll on cash purchases as we know it.  With Apple Pay and Android Pay, mobile phone purchases are now more common.  Hometown Vending takes technology serious and adding Payrange to most of the vending machines in Conroe, Woodlands, Tomball, Humble, Willis, etc is a no brainer.
Rewards included…  we are rewarding new users of the Pay Range option with a first vend free reward.  Once you download the app, your first purchase will be on us.  Payrange users will see their rewards in their account and can use at any time.  In the near future, we can preload your Payrange account with other special discounts, random freebies, and more. We are working on a promotion when your 8th purchase is free!  So, download the app today and take advantage of this great offer and enjoy all the benefits using the Pay Range app.  Refunds are a snap too… if money is lost in a vending machine, we can send you a refund code that can be used with the Payrange app.